CHOCOLATE, A NATIVE AMERICAN DELICACY!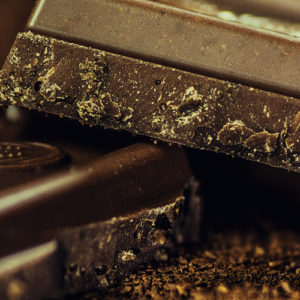 Mythical tree, the cocoa tree has played an important role in the rites of the Mayan, Inca and Aztec civilizations… Rich in polyphenols that fight against free radicals, in proteins known for their spectacular lift effect and in healing unsaponifiables.
More than just a treat, women wrap themselves in chocolate. This toltec remedy makes skin soft and silky.
Chocolate icing.
Melt 3 Dark 95% cocoa chocolate bars in a double boiler. Gradually add 25cl of orange blossom water to the dough.
Brush your upper body with your mixture. Make wide, well-paced movements to spread the chocolate all over the skin. Leave on for 25 minutes. When the chocolate has dried completely. Shower to remove excess.