The shea tree lives two to three centuries. It can reach a height of about fifteen meters and the diameter of its trunk is over one meter. It blooms from June to July. The shea tree will produce its first fruits when it reaches adulthood around 25 – 30 years old. The fruits of the shea tree fall to the ground when they are ripe. Each fruit contains a nut with a white kernel, from which the fat is extracted which is the shea butter. The tree will be able to produce 20 kg of fruits, that is to say 6 kg of dry almonds which will allow to obtain 2 kg of shea butter.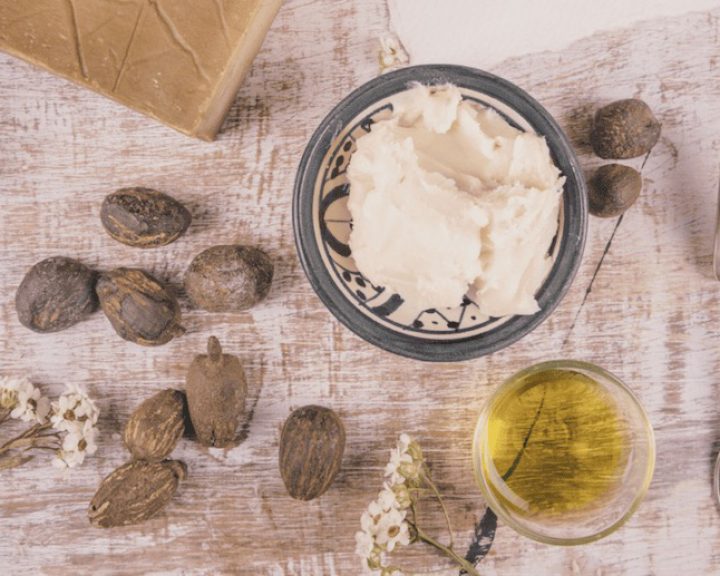 Contains Vitamins A and D for vitality, Vitamin E for re-oxygenation and Vitamin F for beauty and elasticity of the skin.
Moisturizes and nourishes the skin in depth.
Repairs the skin – Facilitates healing.
Skin regenerating, it revitalizes the tissues and gives back its elasticity to the skin. Fight against aging.
Anti-inflammatory action, it soothes and calms irritations.
It protects the skin against the misdeeds of the sun thanks in part to the karitene, which absorbs part of the UV rays and reinforces the activity of the solar filters.
Prolongs tanning.
Restores shine to hair.
Deeply nourishes the hair fiber.
Prolongs and protects hair coloring.